Autoreponders are a great way to keep in touch with your customers. When someone subscribes to your autoreponder, you can send them messages automatically, based on the topics they select. This can be a great way to keep your customers informed about your product, upcoming sales, and other important information.
YES YOU NEED ONE
There are a few things you need to make sure you do when using an autoreponder. First, make sure you have an auto responder account and set up your settings. Then, create a message topic list and add the topics your customers are most interested in.
Finally, set up your autoreponder to Send out regular updates to your customers, including new product information, special offers, and customer feedback, Generate leads and sales through automated email campaigns, and Track customer behavior and responses to your messages.
There are a number of different autoresponder services available, so it is important to choose one that meets your specific needs.
A great choice and one that I use.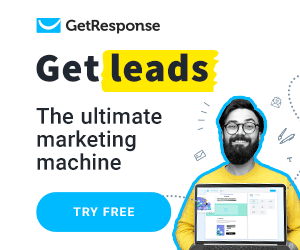 Not only just an autoresponder, but a completely automated and scaleable online MARKETING SYSTEM

What You Can Accomplish
Get your business online
A suite of free marketing tools designed to get
your business online and fuel it with a stream
of new leads.
Engage with customers
Stay in touch with your customers and
potential clients with targeted online
communication that converts.
Grow your audience
Find new customers and build your email list
with lead generation tools that turn
anonymous connections into loyal fans.
Boost online sales
Market your ecommerce business and deliver
experiences that convert store visitors into
returning customers.
Automated Marketing System